November 17th, 2018
10 am to 6 pm
Venue: William O. Beach Civic Center
350 Pageant Lane, Suite 201, Clarksville, TN 37040

The iiEnergyWorks Metaphysical and Psychic Fair ... it's just plain fun!
​Here at iiEnergyWorks, we build an event that will brighten the community and your world. We have a variety of vendors and service providers that offer products, services and education, all in one place, for a great experience of the metaphysical.
We began this event in 2014 with the intention to gather a group of people together to share. It was a huge success, even in the midst of a tornado storm in November! Every year it has grown and changed, just a little, in an effort to make it even better. We found our home venue, with plenty of space and parking for everyone. And this year we have many returning vendors and quite a few new ones. (Check out the
vendor page
!) Each vendor and service provider is bringing an element of magick and bright energy to share with YOU. Because you are the reason that we do this... well, not the only reason, the other reason is because it's fun to bring together such a great crowd of people, that are like-minded and totally get what each other are talking about!
Check out the
Vendor page
for this year! You will find something for everyone, we hope!
And if you would like to be a vendor or service provider, then go to the APPLY TO
BE A VENDOR PAGE
, and send us a message,
We also host the Monthly Spiritual Events on the first Saturday of the month.
Check it out
here
!
10% of all profits from iiEnergyWorks Metaphysical are donated to local charities.
2018 Isabella Illuminate' Energy Works: Clarksville, TN 37042:
Isabella Illuminate' Intellectual Property: All rights reserved.
Powered by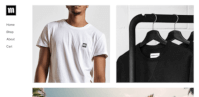 Create your own unique website with customizable templates.