The Vendors for the 11/17/18 Fair:
Kelly McCullough – Stone & Crystal Energywork – Intuitive & Mediumship Readings
Kelly is a psychic and strong empath, able to sense a client's emotions and physical pain. She uses these abilities to assist her clients in a 'laying-on-of-stones' energywork session, etheric field cleansing, and intuitive, mediumship, psychometry reading. During sessions, Kelly receives information from her own body as well as her Spirit Guides, and those of the client, to assist her. During a stone & crystal energywork session, cell memory cords and attachments are released, allowing more peace, comfort, joy and understanding to take their place. During an energywork session a client can have a number of experiences ranging from deep relaxation to emotional releases to astral travel and peeking into other dimensions. As you set your intent for your session or reading, it is Kelly's goal to help clients progress toward a higher level of balance and overall well-being.http://www.kelly-mcc.com
kelly@kelly-mcc.com
​
615-804-9154
---
Reiki Moon Healing Reiki, Tarot, Crystal & Quantum Light Healing
​
Reiki Moon Healing- Shannon Hull, Reiki Master, Crystal, Quantum Light Healer and Tarot Reader
Samantha Mowrey , LMT, Reiki Practitioner, Crystal Healer and Tarot Reader
​
The healing benefits of Reiki and Crystals are infinite. Shannon's mission as a professional healer is to provide her clients with customized healing sessions to remove energy blockages, promote relaxation and promote balance within the mind, body and spirit.
Shannon Hull 931-221-2794
reikimoonhealing@gmail.com
www.reikimoonhealing.com/
---
Channeling Divine
​with Marcia Colver Reichert:
​
As a lightworker Marcia's work is always of the highest vibration and integrity. When people vibrate to these higher frequencies, they feel better and are better able to learn and move forward in life. Marcia works to adjust the energy in and around the client's body and raise the vibrations bringing body, mind and spirit into alignment.
Marcia moves energy in a remarkable and distinctive way, assisting each client in removing physical, emotional and/or psychological trauma. Energy cords, curses, past life trauma, hexes and more are removed effortlessly through Marcia's treatments.
---
Janna Phillips, Author, Medium, Instructor
Janna Phillips has "The Gift." She comes from a long line of psychics, traced back through her Cherokee ancestors. From an early age she began experiencing psychic phenomenon: seeing spirits, having premonitions and experiencing visitations from spirits in her dreams. She learned to use her gift for the good of herself and others.
Janna is a 4th generation psychic medium who has practiced mediumship and spiritualism for 25 years. She does Tarot card readings, flame readings and automatic writing, and works closely with guides and angels. She has channeled a book,
Out of the Blue: A Psychic's Memoir
and will be offering it for sale.
​
PH: 615-415-3982
Janphill3@aol.com
www.Jannaphillips.net
---
​
Kevin & Janet Burgard: CURIO GROVE
Fossils and Specimens from around the world!
We can help you find just that right crystal, whether it's for the collection, beauty, or metaphysical properties.
Metaphysical stones, crystals, citrine, amethyst, shungite, grounding stones, mineral specimens and more.
​
kevin@curiogrove.com
www.curiogrove.com
​
---
---
JEFF CRAWFORD, QUANTUM LIGHT SHAMANIC HEALING
Jeff is a Shaman, Certified Practitioner of Reconnective Healing & The Reconnection, Reiki Master Teacher, Distance Healer, Tarot Specialist, and Life Coach.
During healing sessions, Jeff synergistically employs ancient spiritual energy practices, quantum physics and sacred contentedness to effect profound psychic, physical, mental, emotional and trans-dimensional healing. Jeff has also distinguished himself by reading and teaching Tarot for clients internationally! He utilizes tarot cards to tap into the spiritual realm and to bring forth messages, predictions and guidance for his clients.
Jeff, a legal adoptee in a Shibipo family, is recognized as a member & shaman fo the Shibipo tribe; an indigenous people along the Ucayali River in the Amazon rainforest in Peru. Jeff helps support his Shipibo family by selling their beautiful handmade Ayahuasca Art & Spiritual Aids.
​Learn more about Jeff and his services at
www.NashvilleShaman.com
(615)848-8574
JeffCrawford@NashvilleShaman.
com
---
Angel Alley Jewels and Art Stuff with Nancy Seay:
Nancy brings a magical essence to all the creations she makes. Presenting simple jewelry and art, wrapped crystals. Also presenting selection of tarot and oracle cards and books, and some special stones from the collection of Patsy Patricia, Psychic Medium & Teacher.
​www.facebook.com/AngelAlleyArt/
---
Powered by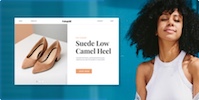 Create your own unique website with customizable templates.