11:00 Beth Middlecamp: Energy, using what we have to go where we want to go
Join Beth in an amazing lecture about the natural energies around us, how to focus those energies and use them to help us as we continue on our path. Admission: Love Donation
12:00 Healthwise Naturopathic Clinic
Join April as she shares information about Naturopathy and healing with natural herbs.


1:00 Suzie Kerr Wright: Psychic Mediumship Gallery Reading
Join Suzie in a Psychic Mediumship gallery reading where members of the audience may receive messages from Spirit, ancestors and guides.
Mediums speak with your loved ones who have crossed over. A group reading (gallery) brings healing, peace and comfort and confirmation of the afterlife. Our loved ones are always close and only live on in a different energetic vibration. Suzie connects with that vibration, bringing through their messages just for you. Group readings are a wonderful, shared experience. Enjoy some laughs and memories of good times! Th
ere will be time for a Q & A and an opportunity for you to learn how to experience your own connection to your loved ones in spirit. Admission: $25
2:30 Dawn Wonder: Using Ancient Amulets, Talismans & Healing Stones in Everyday Life
The lecture will present a brief history on the nature of amulets, talismans and gemstones and offering an intention setting visualization technique to help attain the desires of their heart using these time honored elements. Admission: Love Donation
4:00 Patsy Patricia: Past Life Regression and Lecture
Past life regressions are used to heal trauma and pain that may have carried over from a life experience in a difference reincarnation. Taking the time to remove the pain, guilt or shame that is holding you back or manifesting in this lifetime could heal your life in many different ways. The regression can also bring forth the rememberances of joy, happiness, worthiness and understanding. This session will be a 30 minute regression with discussion and lecture following. Admission: $25

Powered by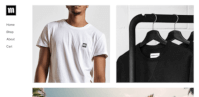 Create your own unique website with customizable templates.