---
"Sharing Spaces" is about opening up a sacred space for people to come for services and readings that they might not be able to find elsewhere.
This space is open to lease for readers, energy workers and others who want to give classes on metaphysical or other topics and is even ready for a Gallery Reading! Check out the spaces and the prices to lease the space... I think you will like them all!
We are OPEN!
There are still some things that we are working out... But the space is open for you to come in and shop or receive services...!
These pictures are the real spaces!
But they change constantly...
Sharing Spaces.... Choose YOurs!
'Confide' Reader's Space:
Confidentiality and Caring so that you bring your client into a safe space to hear the messages you bring to them. Small table and lamp surrounded by 2 comfy chairs and shielded by the "Door of Truth" and the "Door to your Future". Use the Chalk board visual to share complex images or thoughts.


---
'Share' Reader's Space:
Comfort and Support in a Sacred Space. Bringing healing and complex messages requires a special type of space. Two chairs that support and comfort bump up to a small low table. Comfort, Caring and a feeling of empathy envelope you as you share this space.

---
'Connect' Reader's Space:
Did you need to get the messages out and in the open? Bring your skills and share quietly and quickly! Share space and time in an efficient manner when you and your client don't need the intimacy – just the message! Connect in a clear space with 2 straight backed chairs and a table… just you and your client!
---
The Class Room Space to Learn and Grow!

Bring your skills to the class room and share the love! Whether its Reiki, Intuitive skills or Tarot, there is space for an intimate class of 6 to 7 people.
The Class Room Space: Board Room style Table accommodates 6 - 8 people or 1 Massage Table, Large Wall Chalk board for presentations and explanations.


---
'Embrace' The Healer's Space:


Private space that is fully enclosed for support and healing through energetic practices. This space holds a massage table, two comfortable chairs and a small table to share or set as a sacred altar. Filled with healing energies from crystals, you and your client are fully embraced to complete healing processes for the highest good.


---
'The Gallery'
Ready to bring a large crowd in for a group reading or large group class? This is the space for you! 10 - 20 people can be seated in this open space with totally customizable seating. This space must be pre-reserved, as it will use the entire space at the rear of the store.
---
---
---
Powered by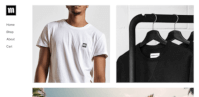 Create your own unique website with customizable templates.